Third Grade
Click here for our Virtual tour!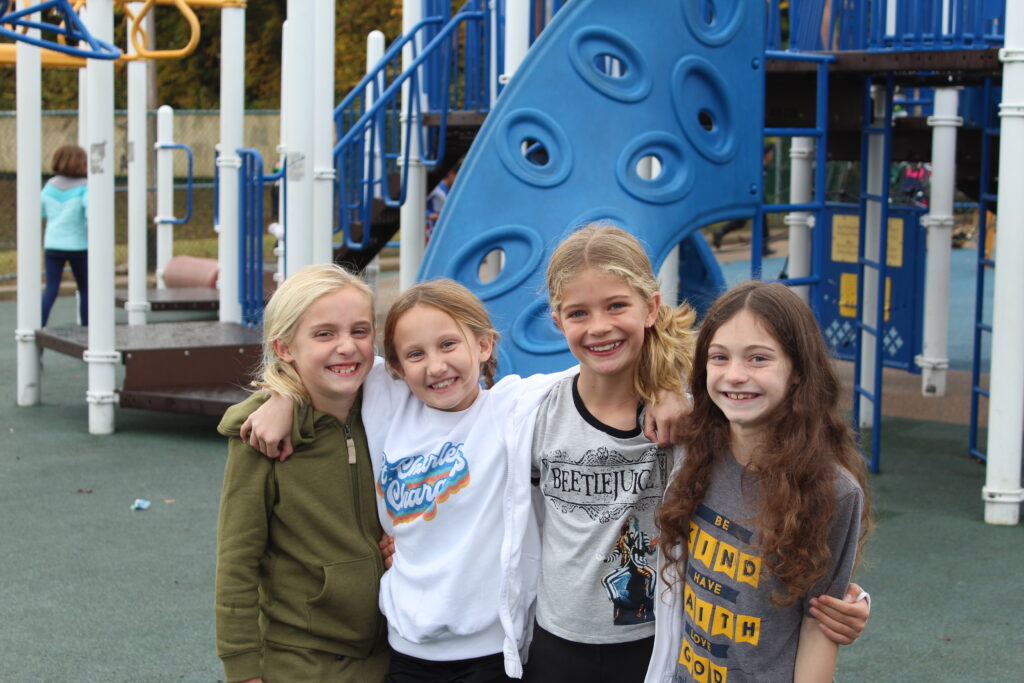 St. Charles School School creates a world of learning that emphasizes development in the Catholic Faith, academic excellence and diverse co-curricular and extra-curricular activities. The way in which St. Charles School meets the individual needs of your child is unlike any other.
Curriculum
At St. Charles School, your third grade student will receive superior academic instruction that touches the mind, body and spirit.
In math, third graders build on what they learned in kindergarten, first grade and second grade math. They work with numbers through the hundred-thousands, learn about decimals in the context of money and get experience with fractions up to 100.
For the past couple of years, the third grade students have taken the I-Ready assessments in the areas of Math and Reading. Class averages have been above the benchmarks.
Spanish is currently being taught in the third grade! Once a week students are given the opportunity to learn to speak the language and take part in learning experiences to build upon the skills that they are taught.
Students participate in the forensics program, designed to enhance their knowledge of the many forms of poetry. They memorize and recite their poem for the class. Those who make it through the first round continue on to recite their poem for parents.
Our weekly curriculum also includes art, music, computers, library and physical education.

Catholic Faith
Third grade students participate in weekly Masses and are given the opportunity to be the leaders of prayer throughout the year. The third grade students actively participate in school-wide faith-building experiences such as Heifer Program, Pet Blessings and Rosary Rally. They also participate in community outreach during the holidays. This demonstrates how their faith is an integral part of their learning.
Mrs. Jen Fuchs
Miss. Olivia Smith
Mrs. Sarah Shearrow
email Mrs. Shearrow