Prospective Families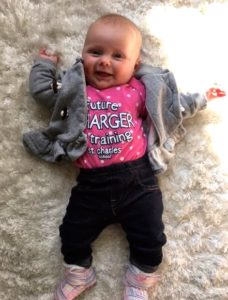 Click here to receive more information and schedule a tour. 
Click here for our virtual tour.
As a proud parent of two St. Charles Alumni and employee at St. Charles School, I would like to welcome you.  St. Charles School has so much to offer your children and your family. The closeness of our community and our students' never-ending desire for knowledge is a dynamic combination that you will find at St. Charles School.
I am here to help families make the important decision of choosing a school for their children. I am happy to answer any questions you may have about our school, our high academic standards and our wide range of choices for our students.
If you would like a tour of our school or would like to have your child or children shadow a student for the day, I would be more than happy to help you. They can be a "Charger for a Day," and hopefully a "Charger in the Future!" Being part of the St. Charles School family is a wonderful experience.
Thank you again for your interest. Please let me know if I can assist your family with any information.
Sincerely,
Maggie Paxson-Collins, Development Director
email Maggie Paxson-Collins