Athletics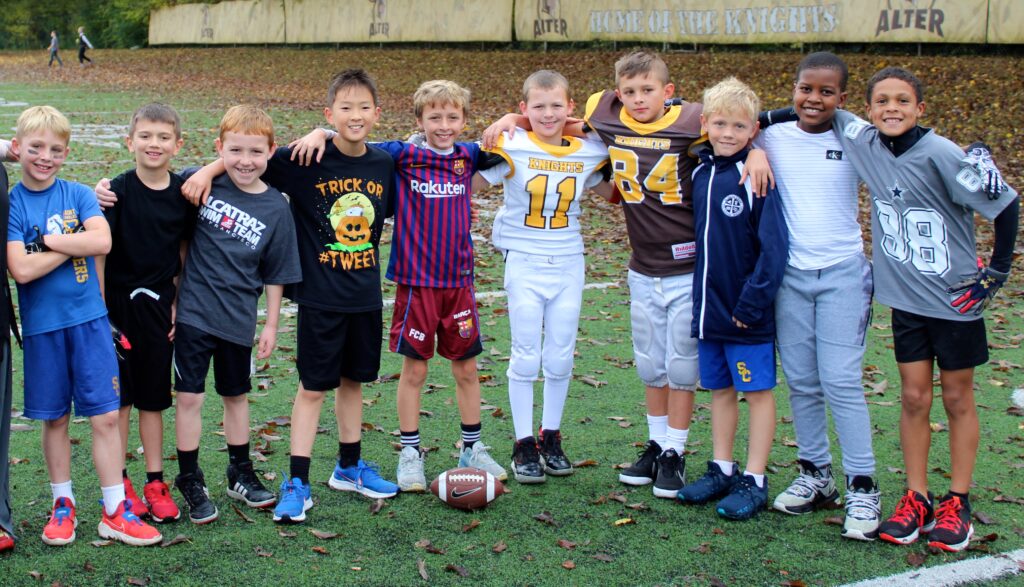 The St. Charles School Athletic Commission maintains an active membership and participates in the Catholic Youth Organization (CYO) of Greater Dayton. St. Charles Parish sponsor teams in the following sports: basketball, golf, soccer, volleyball, baseball, track and cheerleading. The teams are ordinarily entered into leagues provided by the CYO in grades 4 through 8. We also provide intramural basketball for grades 2 and 3 for both boys and girls. Every effort is made by the commission to select coaches for the teams with the ability and desire to treat participants fairly and with respect, teach Christian values, teach good sportsmanship, develop character and teach skills and basic knowledge of their particular sport. All coaches must set a good example and convey to all athletes and fans that good behavior is expected at all times.
Player eligibility includes any Catholic or non-Catholic youth that lives within parish boundaries and is a registered member of the parish, who is attending either St. Charles School or CCD. Please consult the St. Charles School Handbook for the guidelines for student eligibility to participate in extracurricular activities, which will affect all sporting events.
The Commission meets in the school cafeteria from August – May each school year according to the schedule below. Meetings begin at 12:00 p.m. on one Sunday per month.
In season coaches are expected to attend the commission meetings. Also, all volunteers in the St. Charles Parish must participate, one time, in the Archdiocese of Cincinnati Child Protection Class through any area parish and have an online background check completed. (These classes are advertised on the school calendar and in the church bulletin.)