Principal's Corner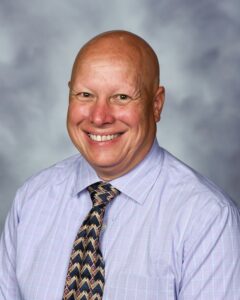 A Note from Principal Bogle:   
Dear Prospective Parents and Guardians,
Greetings from Saint Charles Borromeo School where we have been providing a Spiritual and Academic Foundation to local students for over fifty years!
I would first like to thank you for considering Saint Charles Borromeo School as an educational and spiritual opportunity for your children.  The Church has stressed that parents are the first and primary educators of their children.  By taking the time to explore our school, you are teaching your children the importance of prayer and research.
Saint Charles Borromeo Parish was founded in 1962 and remains a beacon of hope and light in our community.   Currently we serve 507 students in preschool through eighth grade.  Our teachers average sixteen years of Catholic school teaching experience.  Eight years ago the school opened a preschool for children age 3 and 4.  The preschool has been a great success for our parents and community.
The school is fully accredited through the Ohio Catholic School Accrediting Association.  In the State of Ohio, Catholic schools are accredited in 6-year cycles. St. Charles was recently reaccredited in the spring of 2015 and is currently in its next reaccrediting process.
Our curriculum program is based on national standards, Ohio Learning Standards, and the Archdiocese of Cincinnati curriculum.  The Iowa Test of Basic Skills (ITBS) is administered each spring, but the emphasis is placed on a celebration of knowledge.  Test results illustrate academic growth and assist our school in improving instructional strategies.
I invite you to visit our school and explore our website to learn more about the spiritual and academic program offered at Saint Charles.  Please do not hesitate to contact me should you have questions or if you would like to schedule an individual tour.  I can be reached at (937) 434-4933.
Again, I thank you for considering Saint Charles Borromeo School.  I look forward to speaking with you and your family.
God bless,
David Bogle
Principal