Faculty & Staff – St. Charles School
Principal
Mr. David Bogle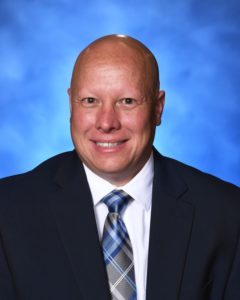 Mr. Bogle joined our staff in 2011.
MS Educational Leadership
BA Education
email Mr. Bogle
Office Manager
Mrs. Nancy Cochran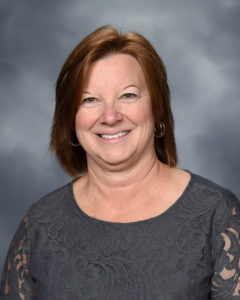 email Mrs. Cochran
Office Assistant
Mrs. Reenie Boecker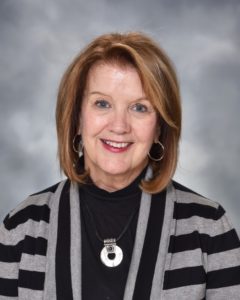 (Tuesday, Wednesday, Thursday)
Mrs. Debbie Mancz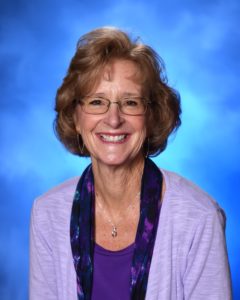 (Monday, Friday)
email the St. Charles School Office
Business Manager
Mr. Steve Morris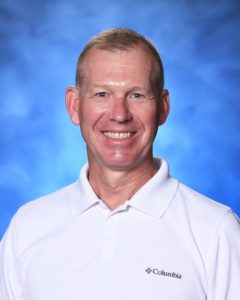 email Mr. Morris
Enrollment & Marketing Director
Mrs. Maggie Paxson-Collins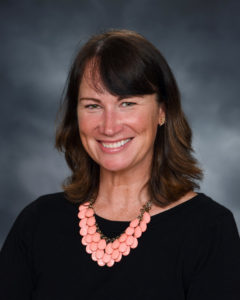 Mrs. Collins joined the staff in 2009
email Mrs. Paxson-Collins
School Counselor
Mrs. Brittany Will- Room 201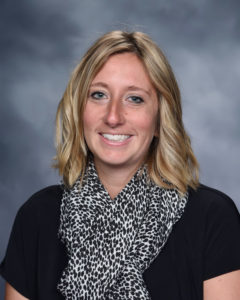 Mrs. Will joined our staff in 2015
B. A in Psychology and a Masters of Science in Education and Health Science (Counseling)
Nurses
Mrs. Stacy Ullmer (M, T, W, & Th)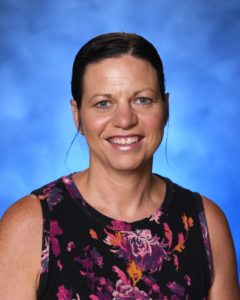 email Mrs. Ullmer
Mrs. Nancy Coates (F)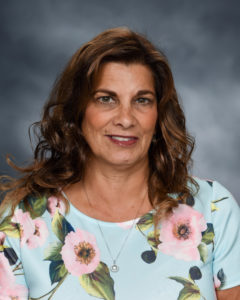 email Mrs. Coates
Intervention Specialist
Miss Monica Haus- Room 207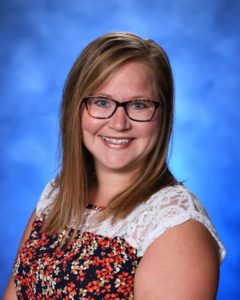 B.S.E. Intervention Specialist Mild-Moderate disabilities
M.S.E. Literacy
Certified Dyslexia Practitioner
Speech Therapist
Mrs. Natalie Corolus
No photo available at this time
email Mrs. Corolus
Preschool
Mrs. Cindy Rogers (3 year olds)- Room 105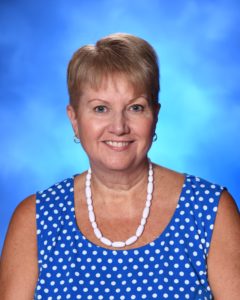 Mrs. Rogers joined our staff in 2012
B.S Elementary Education, Minor in Preschool
email Mrs. Rogers
Mrs. Nichole Larkin (Aide)

Mrs. Julie Barr (3 year olds)- Room 104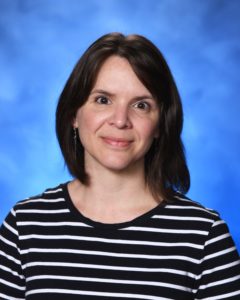 Mrs. Barr joined our staff in 2013
BA Elementary Education, minors in History and Bible
Mrs. Debbie Mancz (Aide)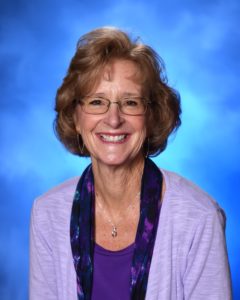 email Mrs. Mancz
Ms. Tracey Braun (4 year olds)- Room 106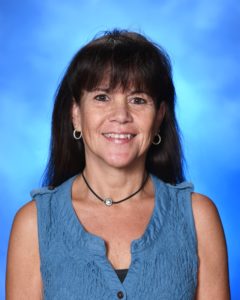 Mrs. Denise Dudzinski (Aide)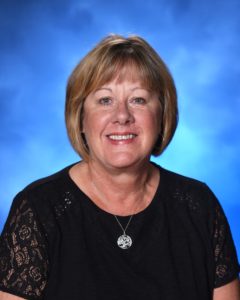 email Mrs. Dudzinski
Mrs. Kathie Berry (4 year olds)- Room 102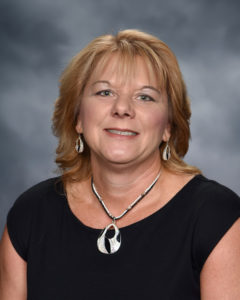 email Mrs. Berry
Ms. Anna Furderer (Aide)

Transitional Kindergarten (AM)
Mrs. Jennifer Fuchs- Room 123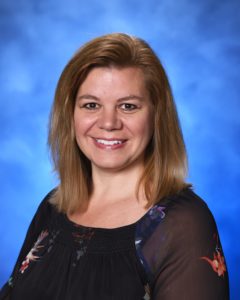 Mrs. Fuchs joined the Church Staff in 2015 and the School in 2016
Elementary Licensure, University of Dayton
BA Psychology, University of Dayton
Kindergarten
Mrs. Kristin Wisniewski- Room 114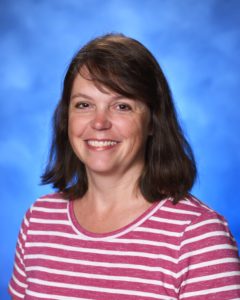 Mrs. Wisniewski joined staff in 2013
Bachelor of Science in Education
Masters of Science in Education
Ms. Jennifer Marzluff- Room 119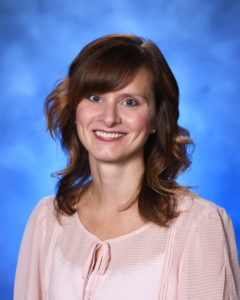 email Ms. Marzluff
Mrs. Darcy Rodman- Room 112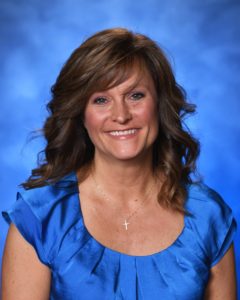 Mrs. Rodman joined our staff in 2011.
MA Educational Leadership
BS Education
email Mrs. Rodman
First Grade
Mrs. Jessica Archibald- Room 116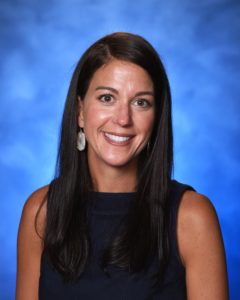 Mrs. Archibald joined our staff in 2004
MA Education
BA Interior Design
email Mrs. Archibald
Mrs. Christine Bonanno- Room 121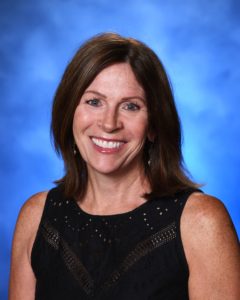 Mrs. Bonanno joined our staff in 1989
BS Education
email Mrs. Bonanno
Second Grade
Mrs. Amanda Allen- Room 120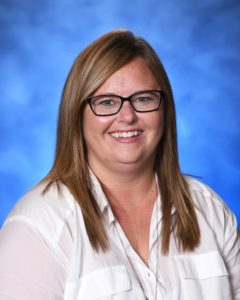 Mrs. Allen joined our staff in 2017
Mrs. Kathleen Stebbins- Room 118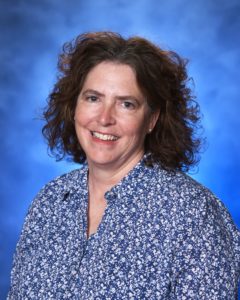 Mrs. Stebbins joined our staff in 2016
Third Grade
Mrs. Sarah Shearrow- Room 205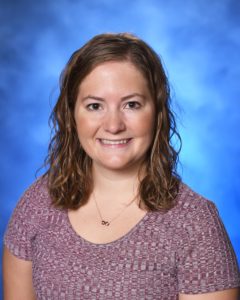 Mrs. Shearrow joined our staff in 2018
Bachelors in elementary education, special needs and a certification in ENL.
Mrs. Lisa Axt- Room 204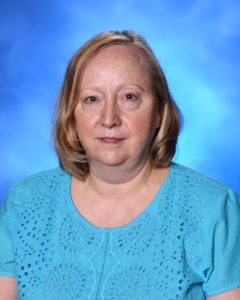 Mrs. Axt joined our staff in 2002
MA Counseling, Elem Certification
BS Social Work
email Mrs. Axt
Fourth Grade
Mrs. Lisa Carlson- Room 203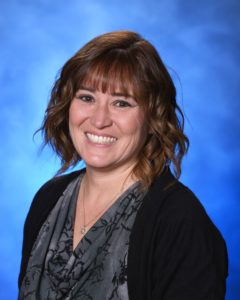 Mrs. Carlson joined our staff in 2001.
BS in Education and Master Teacher.
Miss Samantha Drake- Room 202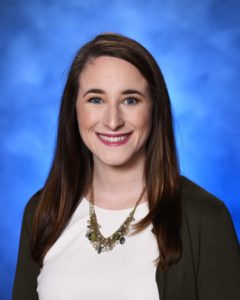 Miss Drake joined our staff in 2014
email Miss Drake
Fifth Grade
Mrs. Debbie Waker- Room 209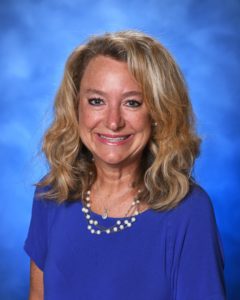 Mrs. Waker joined our staff in 2008
MA Middle Childhood Education
BS Education
email Mrs. Waker
Mrs. Katy Bundy- Room 206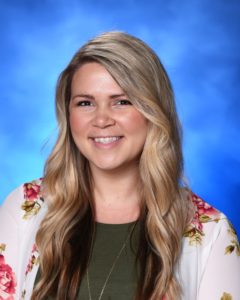 Mrs. Bundy joined our staff in 2016
email Mrs. Bundy
Sixth, Seventh, Eighth Grade
Mr. John Bertke(Social Studies 6-7-8)- Room 220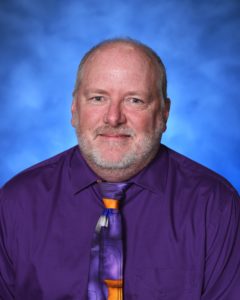 Mr. Bertke joined our staff in 1999
BS Education
email Mr. Bertke
Mrs. Kim Mueller(Religion 6 & 7)- Room 218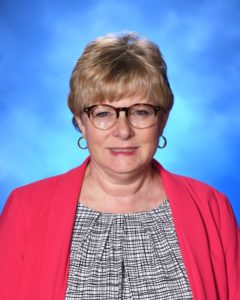 Mrs. Mueller joined our staff in 2002
MA Educational Learning Disabilities
BA Special Education, Elem Ed and Master Teacher
email Mrs. Mueller
Mrs. Meredith Conner (Science 6-7-8)- Room 214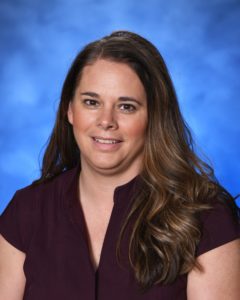 Mrs. Conner joined our staff in 2016.
email Mrs. Conner
Mrs. Elena Krumholtz (Language Arts 6th and 7th,)- Room 221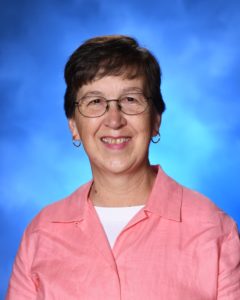 Mrs. Krumholtz joined our staff in 1978
BS Education
email Mrs. Krumholtz
Mrs. Emily Ann Issenmann (Language Arts 6 & 8)- Room 216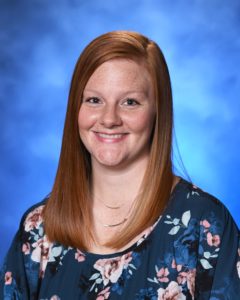 Mrs. Issenmann joined our staff in 2016
M.A in Educations and B.S Middle Childhood Education
Mrs. Teresa Sarmiento(Math 6 -7- 8)- Room 223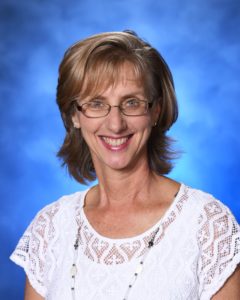 Mrs. Sarmiento joined our staff in 1998
BS Education
email Mrs. Sarmiento
Spanish
Mrs. Sandra O'Gorman- Room 211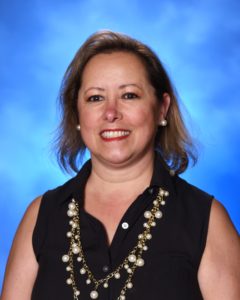 Mrs. O'Gorman joined our staff in 2004
BA Education
email Mrs. O'Gorman
Art
Mrs. Karen Henry- Room 014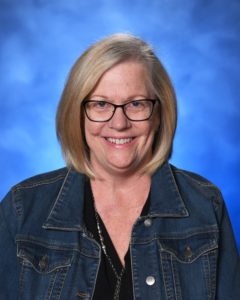 BS Art Education
Physical Education
Mrs. Kathleen Dorsten- Room 403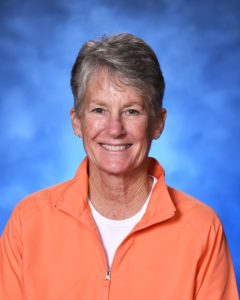 Mrs. Dorsten joined our staff in 1979
B.S Education
email Mrs. Dorsten
Music
Mr. Jeremy Samudio- Room- 021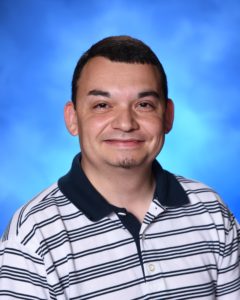 Mr. Samudio joined our staff in 2007
BA Music Education
email Mr. Samudio
Technology Coordinator
Mrs. Anne Hill- Room 219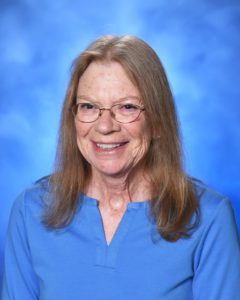 email Mrs. Hill
Library Assistants
Mrs. Margaret Brown- Room- 210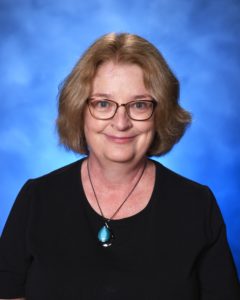 Mrs. Brown joined our staff in 2006
MSEd, Master of Science in Education, BA History
email Mrs. Brown