Our Lenten Almsgiving project for 2019 is collecting items for two worthy local charities, For Love of Children and St. Mary Development Corporation.

St. Mary Development provides affordable independent living for low-income seniors including connection to area support organizations. Our donated items of daily necessities increase their disposable income for critical needs such as food, medicine and utilities. See their website at www.stmarydevelopment.org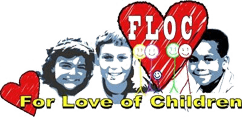 For Love of Children provides support for children in the Greater Dayton Area who are in need of community resources. Your donated items are requested for a program that allows families, who otherwise may not have gifts for their children, to "shop" their Toy Village. See their website at flocdayton.org
Please visit the display in the Gathering Space for more details and to pick up materials, or Click Here for More Information. Your new, donated items will be collected through Palm Sunday, April 14. Thank you for your generosity!