Faith Formation for Children (CCD Continuing Christian Development)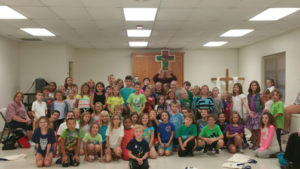 CCD is a Catholic religious education program for children in grades 1-8 attending public school or homeschool. CCD meets once a week from September through May.
Grades 1-5 – Tuesday afternoons from 4:00-5:15 p.m.
Grades 6-8 – Sunday evenings from 6:30-8:00 p.m.
To register your child(ren) for CCD, please download and print the registration form and return to the Faith Formation Office by August 4, 2023.  For questions or more information please contact Erin Fanning at 937-434-9272 or efanning@stcharles-kettering.org.  Click HERE to access our calendar for the 2023-2024 year!
---
Challenge: A Ministry for Jr. High Girls!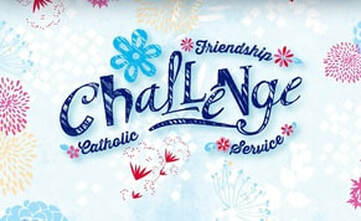 Challenge is a team-based and teen-led Catholic group for girls in 5th grade through 8th grade. It is designed to instill virtue, develop character, and encourage spiritual growth all in a fun atmosphere of weekly group meeting activities and apostolic service projects. The group typically meets twice a month on Wednesdays. For more information, please contact Karen Connair at Karen@connairs.com or call 937-433-2783.