Our Parish offers a variety of Adult Faith Enrichment opportunities. Information is advertised in our weekly bulletin, the LIGHT, e-news, and Facebook.
The Wednesday Morning Book Club
This Fall, join us as we read and reflect upon the book On the Brink of Everything: Grace, Gravity, and Getting Old.  From beloved and bestselling author Parker J. Palmer. Drawing on eight decades of life — and his career as a writer, teacher, and activist — Palmer explores the questions age raises and the promises it holds. "Old," he writes, "is just another word for nothing left to lose, a time to dive deep into life, not withdraw to the shallows. How we travel the arc toward the sunset of our lives is ours to choose: will it be denial, defiance, or collaboration?"
This book is not for elders only. It was written to encourage adults of all ages to explore the way their lives are unfolding. It's not a how-to-do-it book on aging, but a set of meditations in prose and poetry that turn the prism on the meaning(s) of one's life, refracting new light at every turn.
Cost: $22.00  Registration Deadline: September 4th
Dates: Wednesday Mornings 9:15 – 10:45  September 12, 19, 26 October 3, 10, 17, 24, 31
Presenter: Dr. Nan Romer
To register for a scripture study, download, print, and complete our registration form or register online by clicking the "Register Now!" button below.  For more information about our offerings, please contact Beth Gregg at 937-434-9272 or bgregg@stcharles-kettering.org. You may also pick up a registration form in the Hospitality Room or the Parish Office.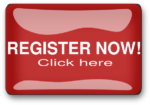 Fall Scripture Classes
Please click on our Scripture tab for more information about our Fall Scripture Classes.
The Faith Formation Office has a variety of volunteer opportunities for those who wish to share their time and God-given talents. We would be happy to explore those opportunities with you.