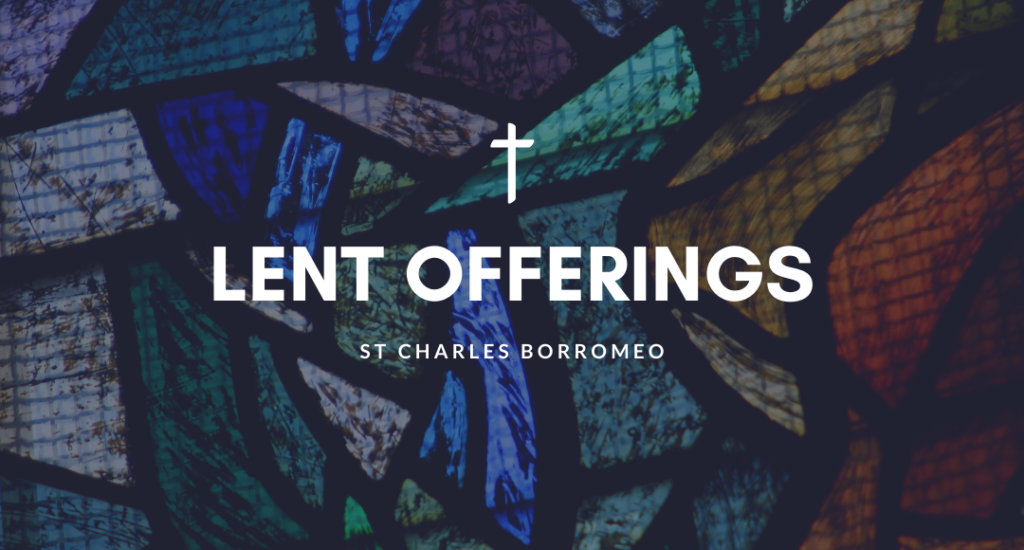 ---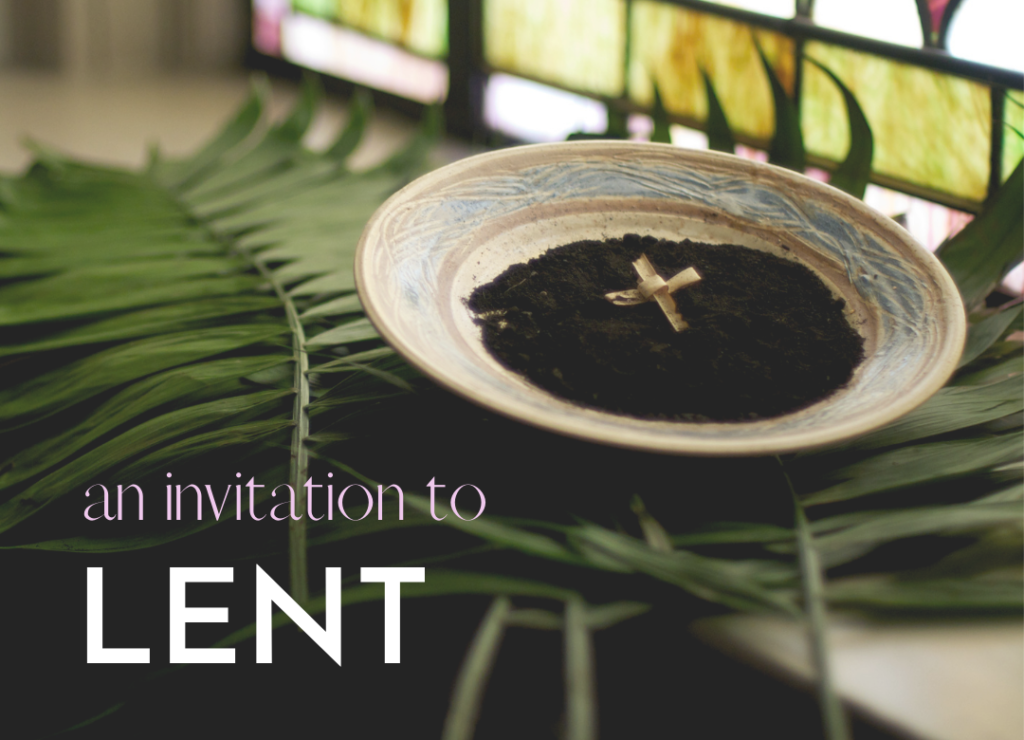 Invitation to Lent video: In this video, we invite our parishioners to encounter Christ in a deeper way this Lent. And that starts by asking Him to guide us to the Lenten commitments that will lead us closer to Him. We share some ideas outside of our normal go-to's (chocolate!) to help get us started. We hope you'll join us as we prayerfully consider what prayer/fasting/almsgiving will lead us closer to Christ this Lenten season.
---
Penance Services: Local priests will come together to offer the Sacrament of Reconciliation at a number of Penance Services throughout Lent. We hope you'll take advantage of the opportunity to receive Christ's love and mercy through Confession at one of these services or at our Parish's regular individual Confession time: Saturdays 2-4 p.m. in the Reconciliation Room. (In the case of a Saturday wedding, Reconciliation will be from 9-11 a.m. Please check the parish calendar. )
---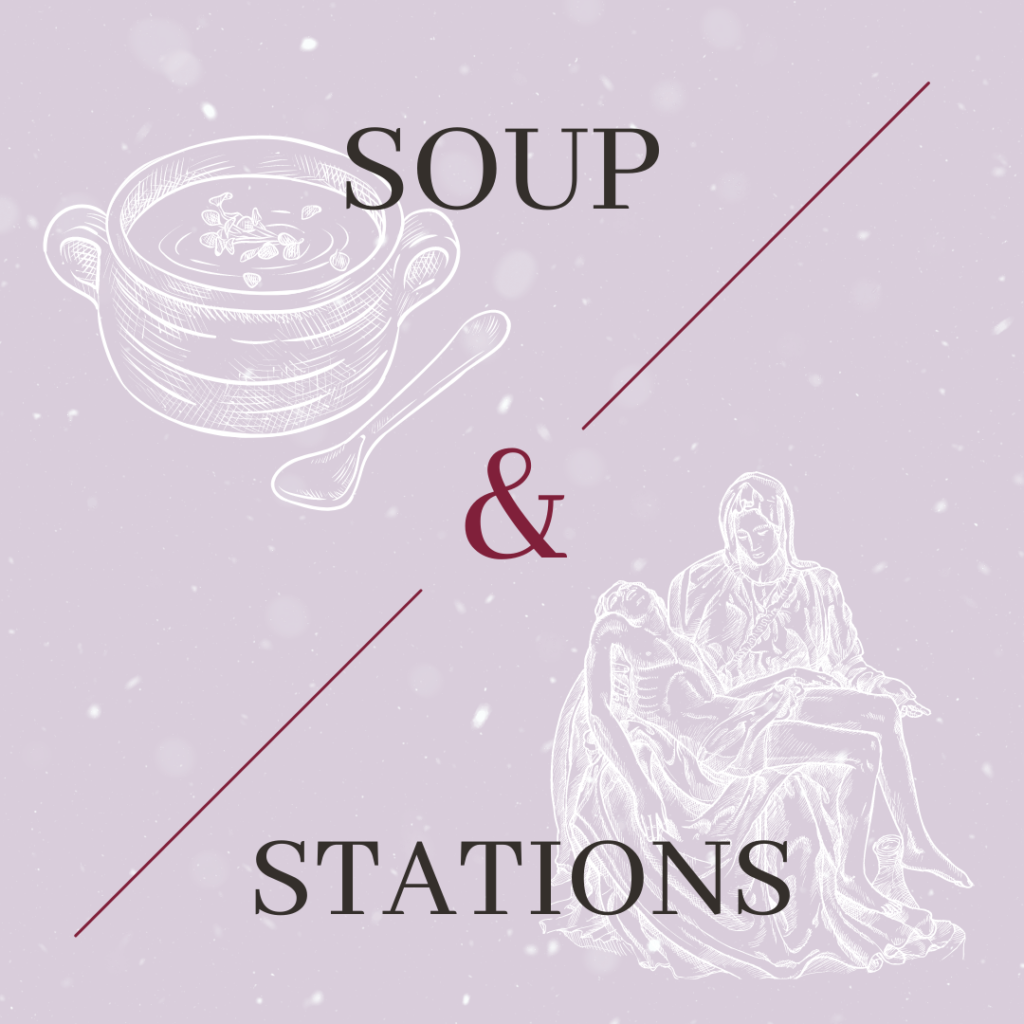 Stations of the Cross: Stations of the Cross will be prayed in the Church, Fridays at 7 p.m. Simple soup suppers are scheduled to return from 6-7 p.m. prior to Stations in the Borromeo Room. If you aren't able to pray with us in person, you can pray along with our virtual Stations HERE.
---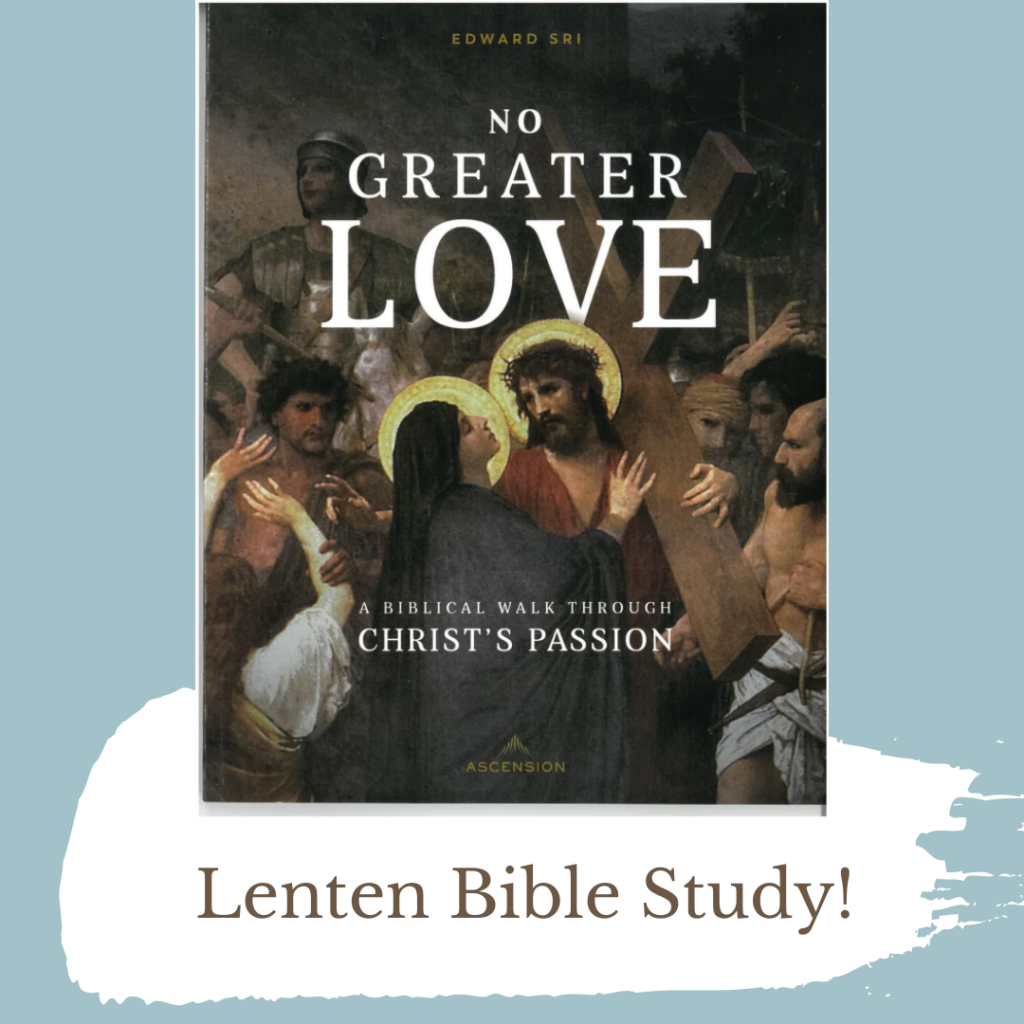 No Greater Love: A Biblical Walk Through Christ's Passion. For those looking to go deeper this Lent, we invite you to a 6-week video study, a biblical pilgrimage that reveals Christ's amazing love for us! This study will guide us through the last hours of Christ's life as we walk step-by-step with Jesus from the garden of Gethsemane to Mount Calvary…all filmed on location from these very sites in the Holy Land. Every step of the way, Old Testament prophecies, messianic expectations, biblical symbolism, and historical context shed light on the mystery of Christ's suffering and death. This study is offered on Wednesdays (9:15-10:45 a.m.) and Sundays (7-8:30 p.m.). Our kick-off meeting for both groups is Tuesday, March 1st at 7 p.m. in the Borromeo Room.
---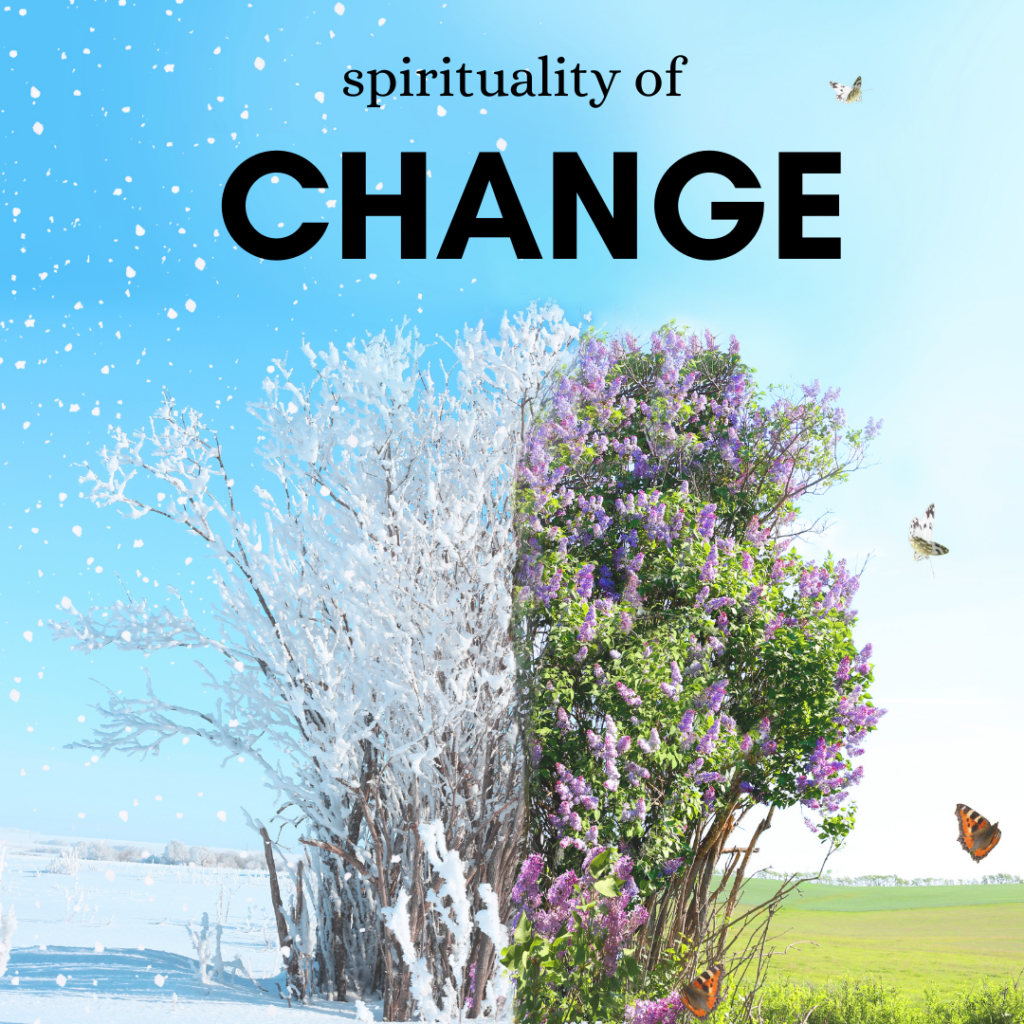 Spirituality of Change: Change is a normal part of life, but it's not always easy! Some changes are planned and hoped for, others may be a surprise or bring pain, but all change brings the opportunity to grow and reconsider who we are as followers of Christ.
This Lent we'll consider the Spirituality of Change together. This session will be offered three times, so join us for one of the sessions below as we reflect, discuss and pray with the topic of navigating change.
-Tuesday, March 8 at 9:30 a.m. (Borromeo Rm)
–Monday, March 14 at 8 p.m. (via Zoom – click HERE at 8 p.m. to join!)
–Thursday, March 24 at 7:30 p.m. (Borromeo Rm)
---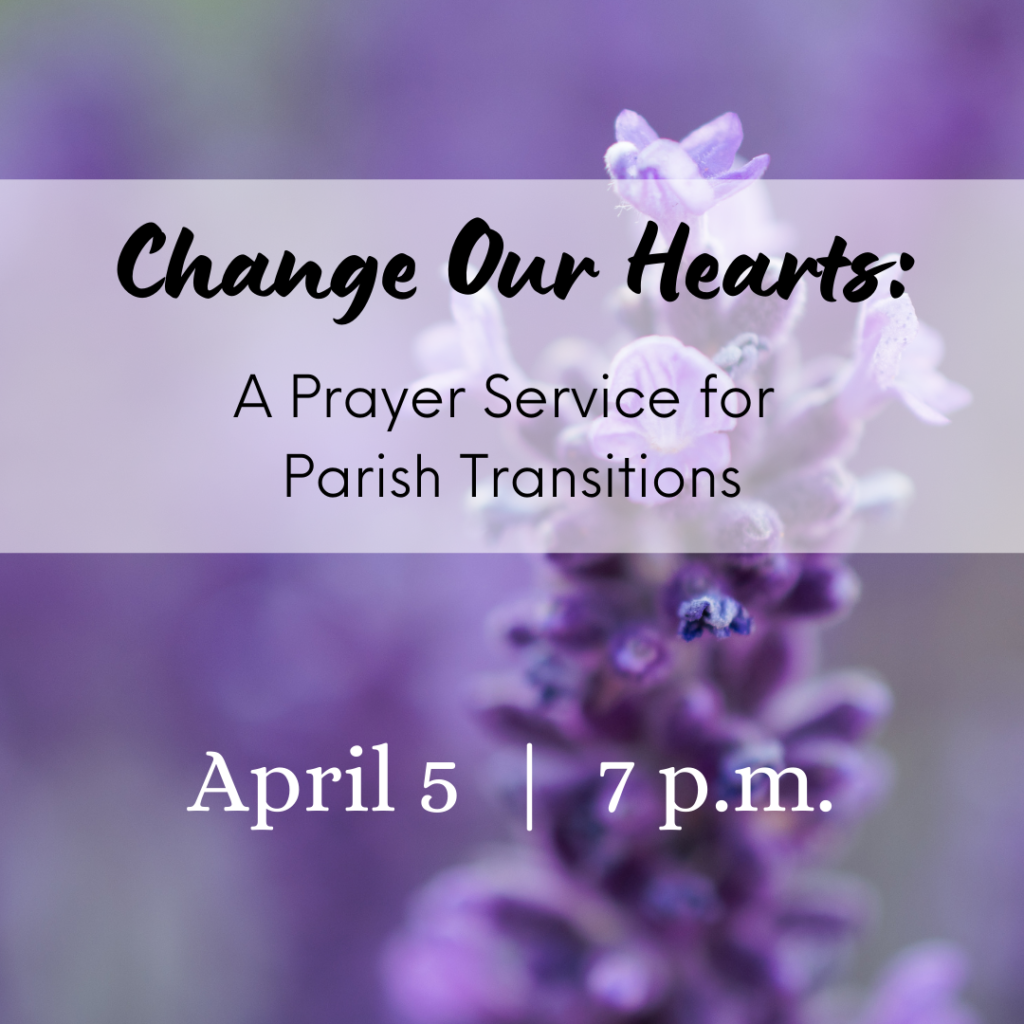 Later in Lent, we invite you to pray with us as our parish prepares for the changes that will come to our community through Beacons of Light:
Join us in the sanctuary on Tuesday, April 5 at 7 p.m
---
*Lenten Reflection Booklets: Lenten booklets for both individuals and families are available in the Atrium to help guide you through this Lenten season. We also had a generous parishioner donate several copies of Matthew Kelly's new book "I Heard God Laugh" to be shared with our parish. There's a Lenten video series that accompanies it on their website (info on the back cover of the book). We encourage you to pick up one of these resources the next time you visit the church!
Additional Lenten Resources
---
Loyola Press Family Resources: Loyola Press has an abundance of resources and ideas to help your family embrace the Lenten season. From Lenten activities to do at home with your children, to prayers and reflections, there is something for everyone! Activities | Loyola Press
40-Days to Daily Mental Prayer: This fantastic Daily Mental Prayer resource gives you the basic framework for how to develop a habit of daily prayer, including guidelines for how to structure that time if you're not sure how to begin. It also has 40 days of Scripture and reflections you can use as a prayer resource throughout the Lenten season.
Lent #Pray40 with Hallow: For Lent in 2022, Hallow invites you to join the #Pray40 Challenge where—for the 40 days of Lent leading up to Easter—hundreds of thousands will join together in prayer and meditation on the 7 last words/sayings of Christ on the Cross. On the cross, tortured. Dying. As he struggled for air and was barely able to breathe, Jesus didn't hang in silence. He spoke to those around him, to complete strangers and to his family and friends. Jesus was speaking to us in his final hours. In his Seven Last Words, Jesus shows us how he has fulfilled his saving mission.
"Journey Though Lent" with Scott Hahn: This free Lenten video series, led by Scott Hahn, features faith-inspiring talks on Confession, prayer, the Eucharist, and knowing the Gospel. Watch for free beginning Ash Wednesday, March 2. Everyone who registers for the Lenten Streaming will also receive a free bonus PDF booklet of daily reflections on the Mass readings. Sign up HERE!
Pray More Online Lenten Retreat: Inspiring talks to help you focus your eyes on the Lord and transform your prayer life this Lent! The Pray More Lenten Retreat is an online retreat with 20 video presentations that each come with a short study guide. You can watch these videos on your own time! They'll be available through all of Lent, and the retreat is self-paced. Videos range from 10-20 minutes. You'll also be able to download almost all presentations as an audio recording so you can take them with you when you're on-the-go! You'll also get a transcript of those talks in case you'd prefer to read through them yourself (and we have closed captions as well). You can look through the topics of each of the talks HERE. Every single grace comes to us through prayer, so we're hoping you'll join us in praying more this Lent!
Bible in a Year with Fr. Mike Schmitz: In The Bible in a Year podcast, Fr. Mike Schmitz walks you through the entire Bible in 365 episodes, providing commentary, reflection, and prayer along the way. Unlike any other Bible podcast, Ascension's Bible in a Year podcast follows a reading plan inspired by The Great Adventure Bible Timeline, a ground-breaking approach to understanding salvation history developed by renowned Catholic Bible scholar Jeff Cavins. For each period in the timeline, Jeff will join Fr. Mike for a special episode that will help you understand the context of each reading.With this podcast, you won't just read the Bible in a year … you'll finally understand how all the pieces of the Bible fit together to tell an amazing story that continues in your life today! All Bible in a Year Episodes – Ascension Press Media
Catholic Life Lessons Podcast by Norm Rich: In the Catholic Life Lessons podcast Norm Rich leads short reflections on passages from scripture and the Catechism combined with real life stories, research and concepts in psychology. It is a weekly podcast that brings theological concepts to our daily lives.
‎catholiclifelessons's podcast on Apple Podcasts
Teachable Tuesday with Beth Davis (Blessed Is She): Bible Study through Blessed Is She every Tuesday! Beth Davis breaks down Scripture for practical application to our daily lives….in her signature joyful, passionate, and relatable style.Teachable Tuesday – Blessed Is She