---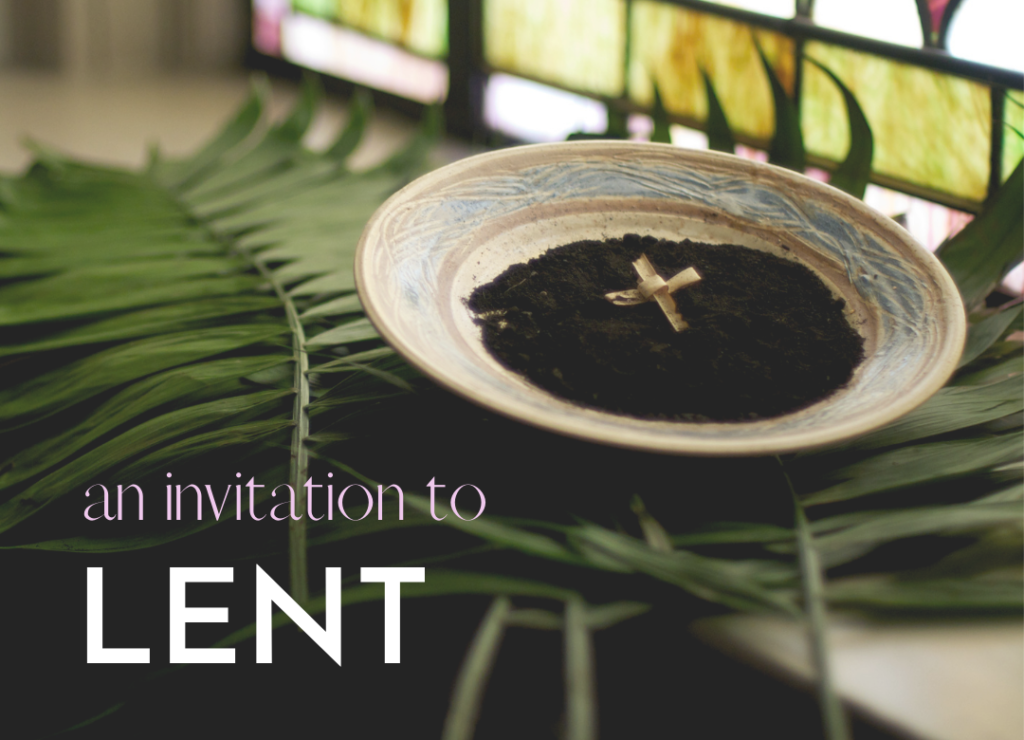 Invitation to Lent video: In this video, we invite our parishioners to encounter Christ in a deeper way this Lent. And that starts by asking Him to guide us to the Lenten commitments that will lead us closer to Him. We share some ideas outside of our normal go-to's (chocolate!) to help get us started. We hope you'll join us as we prayerfully consider what prayer/fasting/almsgiving will lead us closer to Christ this Lenten season.
---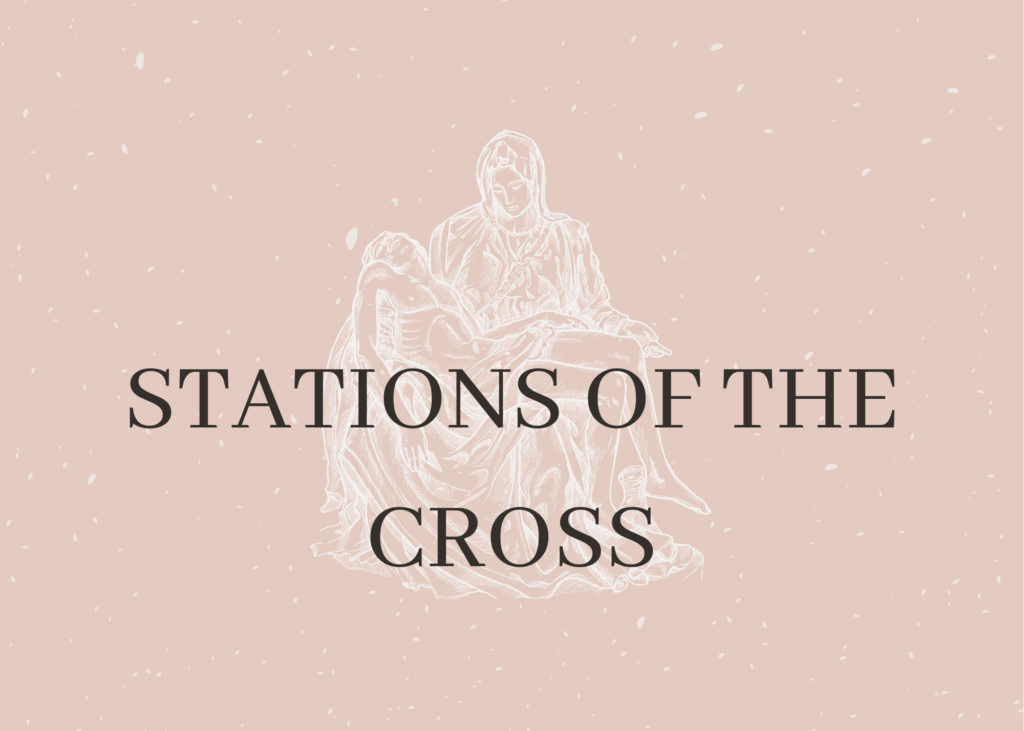 Stations of the Cross: Stations of the Cross will be prayed in the Church, Fridays at 7:00pm. We'll have a special Children's Stations of the Cross on Friday March 12th. If you aren't able to pray with us in person, you can pray along with our virtual Stations HERE.
---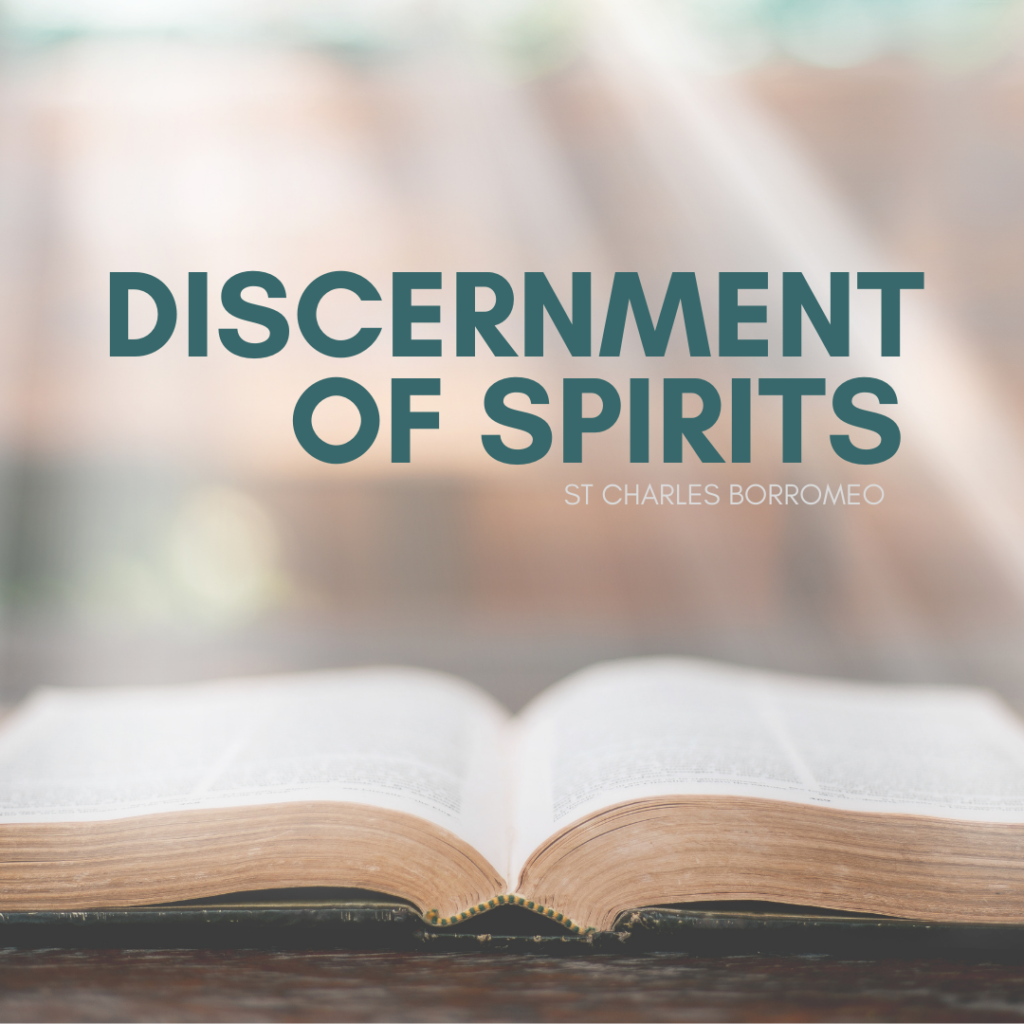 Discernment of Spirits Study: For those looking to go deeper this Lent, we'll be offering a 6-week video study based on Fr. Timothy Gallagher's "The Discernment of Spirits: An Ignatian Guide for Everyday Living". In our life of faith, we all experience contrasting feelings of joy and fear, peace and anxiety, hope and discouragement. St Ignatius gives us a process for distinguishing between the different spiritual stirrings we experience, helping us to identify those that are of God and those that are not. Each Wednesday we'll be working through these guidelines St. Ignatius offers us, so that we can better understand and know how to respond to those movements of the heart. Each week includes a video and supplemental material for further prayer/reflection during the week. These can be used individually or for discussion in a small group. The series will available on our parish homepage, Facebook, and Instagram.
---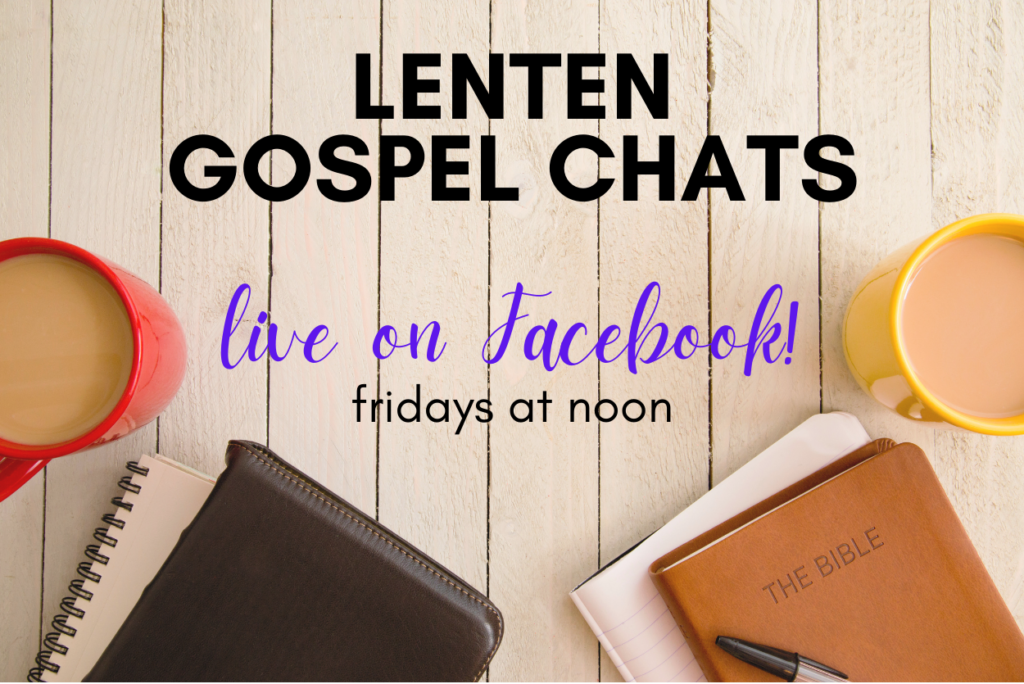 Lenten Gospels Chats: Every Friday at noon during Lent, we'll be live on our Facebook page to discuss the upcoming Gospel reading! We'll take some time to pray with the reading ahead of time using lectio divina and then we'll come together to chat with a weekly guest about what stood out to us from the Scripture. We invite you to do this along with us! Open up the Word of God, spend some time reading and praying with the upcoming Gospel, then join us on Facebook to share your takeaways. The live will be saved as a recording to view later if you can't tune in at noon.
---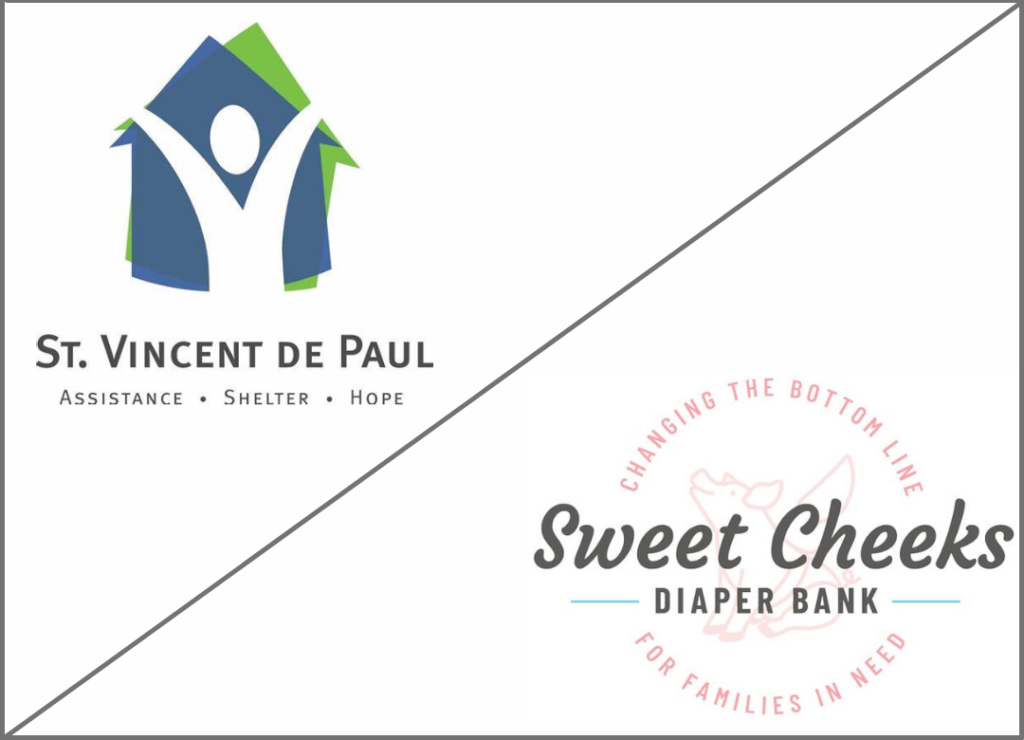 Lenten Almsgiving Project: Lent calls us to prayer, fasting and almsgiving.
While we may donate to the charity of our choice,
every year St. Charles suggests one or two charities
that we support as a parish. This provides us
the opportunity to learn about another charity and
to have a greater impact by pooling our resources.
This year we are suggesting almsgiving donations to
Sweet Cheeks Diaper Bank and St. Vincent de Paul
Housing Assistance!
For more information, please see the display in the
Gathering Space starting Ash Wednesday and future
articles in the SPUR and in electronic communications. For contributing online, click on the "Online Giving" button at the top of our
homepage.
---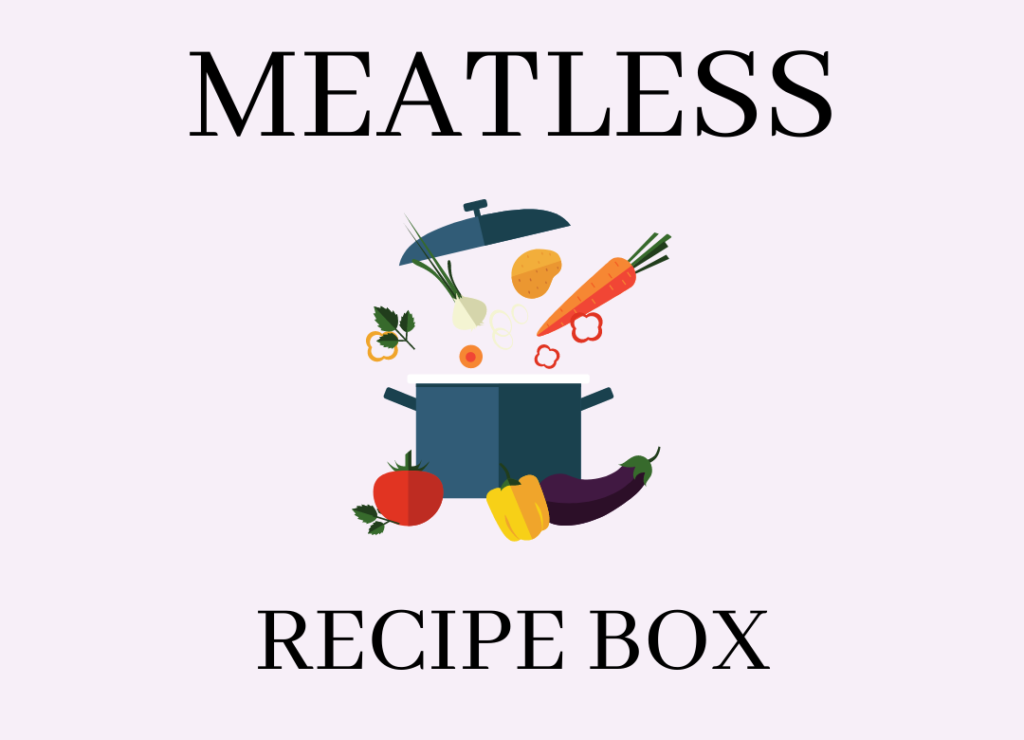 Meatless Recipe Box: Since we aren't able to share our Soup Suppers in person this year, we still want to connect around the table together. So, pull out your favorite meatless recipes and let's share our best Lenten friendly meals with each other! You can submit your recipes to agodby@stcharles-kettering.org We'll compile them in one location on our website and will highlight one recipe each week that we can all make at home and enjoy together in spirit.
---
*Lenten Reflection Booklets: Lenten booklets for both individuals and families are available in the Atrium to help guide you through this Lenten season. We also had a generous parishioner donate several copies of Matthew Kelly's new book "I Heard God Laugh" to be shared with our parish. There's a Lenten video series that accompanies it on their website (info on the back cover of the book). We encourage you to pick up one of these resources the next time you visit the church!
Additional Lenten Resources
---
Loyola Press Family Resources: Loyola Press has an abundance of resources and ideas to help your family embrace the Lenten season. From Lenten activities to do at home with your children, to prayers and reflections, there is something for everyone! Activities | Loyola Press
40-Days to Daily Mental Prayer: This fantastic Daily Mental Prayer resource gives you the basic framework for how to develop a habit of daily prayer, including guidelines for how to structure that time if you're not sure how to begin. It also has 40 days of Scripture and reflections you can use as a prayer resource throughout the Lenten season.
Lent #Pray40 with Hallow: The past 12 months have been full of ups and downs with many of us facing serious and unexpected challenges. This Lent, we invite you to find peace in your relationship with God by joining the #Pray40 challenge and committing to daily prayer. To help support you, Hallow has put together 40 days of Lenten meditations with length options that work for every schedule and experience level.
Ascension Lenten Companion and Video Series by Fr. Mark Toups: Often in our spiritual lives we think we're asking for too much, but in reality we are asking for too little. God wants to give us more! He wants to help us overcome our weaknesses, help us stop falling into the same old patterns — he wants to give us freedom. Fr. Mark has a series of short videos that follow the Sunday readings of Lent that expand on this topic.
The Ascension Lenten Companion: Year B | Leader's Resources (ascensionpress.com)
Pray More Online Lenten Retreat: Inspiring talks to help you focus your eyes on the Lord and transform your prayer life this Lent! The Pray More Lenten Retreat is an online retreat with 20 video presentations that each come with a short study guide. You can watch these videos on your own time! They'll be available through all of Lent, and the retreat is self-paced. Videos range from 10-20 minutes. You'll also be able to download almost all presentations as an audio recording so you can take them with you when you're on-the-go! You'll also get a transcript of those talks in case you'd prefer to read through them yourself (and we have closed captions as well). You can look through the topics of each of the talks HERE. Every single grace comes to us through prayer, so we're hoping you'll join us in praying more this Lent!
Bible in a Year with Fr. Mike Schmitz: In The Bible in a Year podcast, Fr. Mike Schmitz walks you through the entire Bible in 365 episodes, providing commentary, reflection, and prayer along the way. Unlike any other Bible podcast, Ascension's Bible in a Year podcast follows a reading plan inspired by The Great Adventure Bible Timeline, a ground-breaking approach to understanding salvation history developed by renowned Catholic Bible scholar Jeff Cavins. For each period in the timeline, Jeff will join Fr. Mike for a special episode that will help you understand the context of each reading.With this podcast, you won't just read the Bible in a year … you'll finally understand how all the pieces of the Bible fit together to tell an amazing story that continues in your life today! All Bible in a Year Episodes – Ascension Press Media
Catholic Life Lessons Podcast by Norm Rich: In the Catholic Life Lessons podcast Norm Rich leads short reflections on passages from scripture and the Catechism combined with real life stories, research and concepts in psychology. It is a weekly podcast that brings theological concepts to our daily lives.
‎catholiclifelessons's podcast on Apple Podcasts
Teachable Tuesday with Beth Davis (Blessed Is She): Bible Study through Blessed Is She every Tuesday! Beth Davis breaks down Scripture for practical application to our daily lives….in her signature joyful, passionate, and relatable style.Teachable Tuesday – Blessed Is She