Romans: The Gospel of Salvation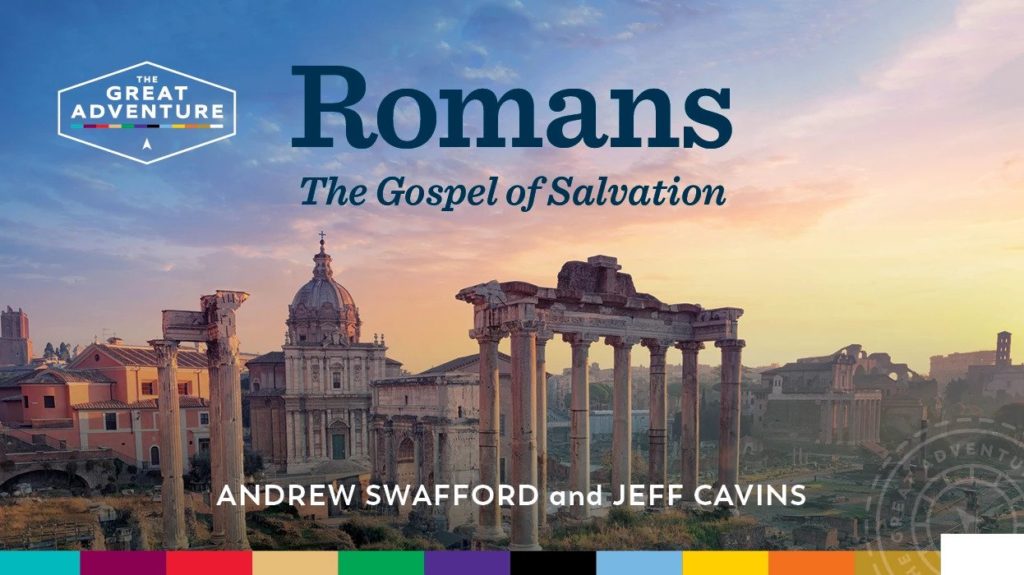 This comprehensive study provides a simple way to understand the overarching theme of Romans—Salvation.
In this eight-session program, theology professor Dr. Andrew Swafford and Jeff Cavins examine Paul's letter to the Romans, providing historical context and highlighting the connections to Jesus and Christianity Paul makes with the Old Testament. In Romans: The Gospel of Salvation, Catholics will learn:
The Catholic teaching on salvation
How to explain salvation to non-Christians
What is required for salvation—faith or works
What Paul really means by "works" not leading to salvation
How Christ's death changed our relationship with God
The meaning of the difficult passages in Romans
How we can enter more deeply into communion with Christ
This Bible study will be offered on Tuesday evenings from 7-8:30 p.m. There will be no morning class offering. Classes begin September 24 and end November 12. For your convenience, you may CLICK HERE to register online. Forms are also available on the information table in the Gathering Space or in the Parish Office. The cost of the course is $30. Financial assistance is available upon request. If you have any questions about the program, please call Tim Clarke at 937-434-9272, ext. 1310. The registration deadline is Friday, September 13.